Gleanings from 3 Monthly Meeting Retreats, Targeting Your Earthcare Action, Tidal Town Halls, Circus McGurkis, and news from the Wider Quaker World.


St. Petersburg Friends. photo: Mark Grantham
SEYM News & Events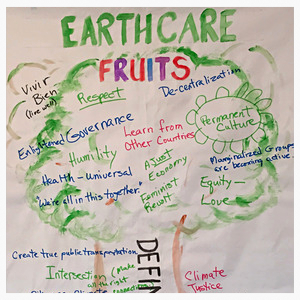 Gleanings from 3 Meeting Retreats, Part 2
Field Secretary for Earthcare Beverly Ward tells about retreats she led at Clearwater, Palm Beach, and Tallahassee Meetings. Read more►


     




Target Your Earthcare Activism

An FL-iCAN Affiliate, Unitarian Universalist Justice Florida, is providing focused legislative action alerts as well as alerts on vigils, marches and other opportunities for Earthcare and climate related actions. Read more►
    


Miami Friends Welcome Salvadoran Refugee 
"Miami Friends Meeting welcomed a Salvadoran refugee into our faith community last First Day. Her name is Morena, mother of Osmar, age 12, who was taken from her at the border crossing point two months ago. He is living in a New York immigration detention center. She has been able to speak with him twice. Each time, after reassuring her that he was being treated okay, he broke down and cried. She was barely able to tell us this without crying herself," writes Kathy Hersh. After spending 2 months in detention, Morena is now staying in the guest room at Bartram House, awaiting her asylum hearing.

Miami Meeting needs donations

to help with the costs. Read Kathy's story► 
Events
Tidal Town Halls • July & August 

SEYM Field Secretary for Earthcare Beverly Ward encourages Friends in Florida to attend Tidal Town Halls planned

 for 15 cities across Florida this July and August. These non-partisan candidate forums are being sponsored by Rethink Energy Florida and First Street Foundation to address growing public concerns for sea level rise and flooding.


Find one near you►

  

Read more►
    


Intervisitation Sunday
 • 
July 29th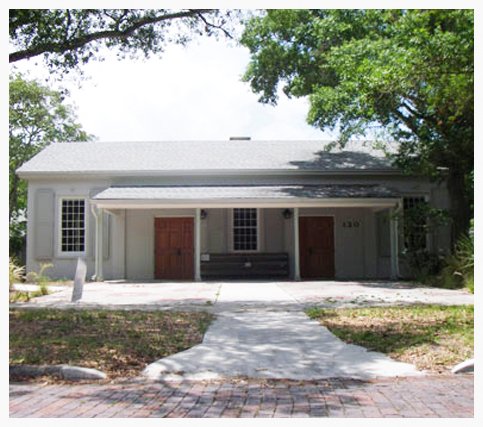 The Worship & Ministry committee encourages Friends to visit other Meetings or Worship Groups in your region on fifth Sundays, to bridge the geographic distance between Friends and strengthen our SEYM community. Read more►
Fall Interim Business Meeting
Oct. 6th • St. Petersburg
This year's Fall Interim Business Meeting (FIBM) will be hosted by St. Petersburg Friends. All are welcome! More details will be available soon on our 'Business Meeting' page ►


    




Circus McGurkis • Saturday, Oct. 20




"A People's Fair Celebrating Peace Education, Diversity, & Community Activism" 

sponsored by St. Petersburg Friends Meeting.

Visit the website ►
Quaker Organization News & Events
Friends Committee on National Legislation FCNL's Annual Meeting & Quaker Public Policy Institute Nov. 28th –  Dec. 2nd in Washington DC. Learn to Lobby, go on Lobby visits, hear speakers, help establish priorities for the coming year. Read more ►
FCNL Action Alert: On July 17, the House of Representatives passed the Elie Wiesel Genocide and Atrocities Prevention Act with overwhelming bipartisan support! FCNL writes: "This is a major step forward for the peaceful prevention of deadly conflict. After years of persistent lobbying, we are so close to passing this important bill into law." There is a similar bill pending in the Senate. Tell your senators to join their colleagues in the House in supporting conflict prevention►
            
Spiritual Deepening eRetreats Friends General Conference has 2 upcoming Spiritual Deepening eRetreats:

• September 9 – October 5: Becoming Patterns & Examples (4 weeks)
• October 14 – November 9: Understanding & Healing White Supremacy (4 weeks)
    
"a Spiritual Deepening eRetreat connects you with other seekers in an online exploration of Quaker thought, a deepening of your own spiritual practices, and the sharing of stories from your life and your personal journeys.  Each eRetreat is facilitated by a deeply grounded Quaker. Each week, there will be a new topic with videos, quotations, and activities, and you'll be able to engage at your own time and pace." Read more ►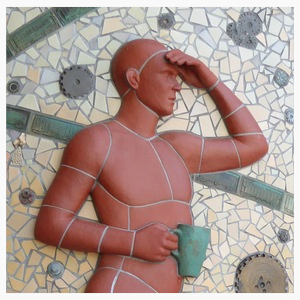 Is your Meeting or Worship Group active with Peace & Social Concerns or Earthcare? Do you have upcoming events of interest to Friends? 
Send in your news!
I can write up the story. Just email me at office@seym.org